​
There is nothing more one desires than soaking in a hot bathtub at the end of a long and tiring day. Not only this, a bathtub in your home adds a luxurious feel to it.
​However, the space constraints in an HDB often call into question the decision of incorporating a sprawling bathtub in your bathroom interior design. If you are looking for some inspiration and advice, we've compiled a list of dos and don'ts while installing a bathtub in your HDB.
How Much Space Do You Have?
​Start with measuring the space at your disposal. It will dictate the size and type of bathtub that is best suited to your HDB bathroom. We've seen a number of HDB renovations feature decent-sized bathtubs.
Bathroom Interior Design – Types of Bathtubs
Alcove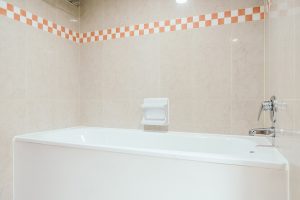 Common in households, alcove bathtubs fit into a recess in the bathroom, enclosed by walls on three sides.
​They are budgeted options but must be designed perfectly to fit into the designated space.
Drop In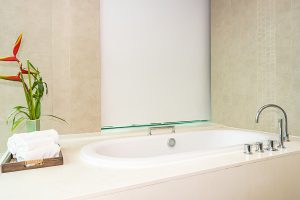 A drop-in bathtub fits into a frame or a precast structure (called a deck). It could be positioned against a wall, in the center of the bathroom or could be freestanding.
​Only the interiors and the raised rim are visible. It is a popular choice as the sides can be finished to blend in with the bathroom interior design.
Corner
​More rounded in their shape, corner bathtubs are ideal for tight spaces
​However, they do compromise on length here, making them a tad bit uncomfortable.
Freestanding
​
Their best feature is their versatility. These are standalone units that are the easiest to install. While they are connected to the main lines, they need not be installed as an appendage to a wall.
Freestanding designs are wide-ranging from the standard squared bathtubs, to sleek, modern and unconventional shapes. The only disadvantage of a freestanding bathtub is that it occupies too much space.
Japanese Ofuro
​The Japanese, Hinoki-wood bathtub makes more use of vertical space. It is taller and deeper than a standard bathtub. The height allows enough space to soak your body right up to your shoulders and the neck.
​The woodsy scent makes your bath more relaxing. However, the wood finishes of a Japanese ofuro needs more maintenance.
Jacuzzi
​
Bigger HDB flats (might be unlikely) could also fit a jacuzzi style bathtub with air jets, bubble baths, lights and heating features for that spa-like experience.
Weight Regulation
​One must strictly adhere to the prescribed weight regulations for HDB bathrooms featuring bathtubs.150kg is the maximum permitted weight of a bathtub; this includes the weight of the bathtub as well as additional support structures. When in use, the total weight (weight of the structure, water and person) should not exceed 400 kg. Materials such as fiberglass and acrylic tend to be lighter weight compared to bathtubs made of cast iron and marble.
Will You Need a Permit?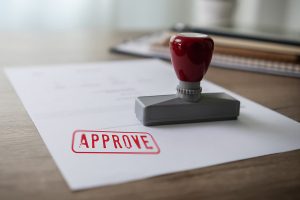 Under ordinary circumstances, you can install a bathtub in your HDB flat without a permit. ​However, if the installation calls for major bathroom design changes – tearing down a wall or breaking the tile flooring – a permit becomes necessary. Floor slabs cannot be tampered with.
Take note that renovations to the HDB bathroom design can only be initiated three years after the block completion date.
Bathroom Extension
​If you are limited on floor space, there is a provision to extend the existing bathroom. It should not exceed 600mm and 0.6m² respectively. Also, the shower or the bathtub cannot be installed in the extended area. It can only be used as a dry space probably for a vanity cabinet, some shelves or a wash basin. In a bigger HDB flat, featuring two bathrooms built adjacently, the washrooms can be combined into a single master suite bathroom subjected to HDB's approval. Do also take note that newly built HDB's flats come with a 3-year restriction for the removal of wall and floor finishes in the bathroom.
Stick to the Original Plumbing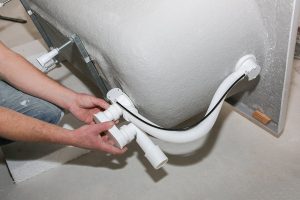 ​You might be tempted to install your bathtub by a window; it is possible if you are considering HDB renovations from scratch. You can shake things around as far as the layout of the bathroom interior design is concerned. However, it cannot be shifted out of its original space. ​The possibility of water damage could be a nuisance to you and your neighbours. When working with the existing layout, consider the position of the water and drain pipes.
Don't dismiss the fantasy of unwinding in a hot bathtub while you sip on delicious red wine. Consult a bathroom designer Singapore to get the best value for your money on your bathroom renovation.