​
You've dog-eared the kitchen and master bedroom designs in that flashy catalogue handed to you by your home renovation Singapore expert. You've selected the materials and set aside the cash. You are excited to get started! Whether it's a minor upgrade before you put your house on the market or a complete home revamp, renovations are serious business. We've seen home remodels go bad – delays, disappointments and overextended expenses. Why? It is the result of a poorly planned renovation. Dig in to know more about the 7 common renovation mistakes homeowners can avoid.
Unrealistic HDB Renovation Budget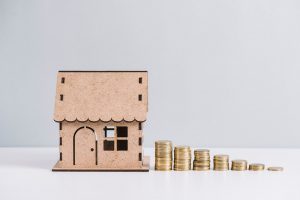 ​Renovations are costly. It is advisable to set a budget and stick to it. However, if you believe that you will pay the estimate at the end of the remodel, you are being unreasonable. Be prepared to pay for unplanned expenses and renovation "emergencies".
Speak to the right home renovation Singapore consultants to get near-accurate estimates. Always keep a buffer of 15- 20% extra in your budget.
Not Assessing Your Home Before the Renovations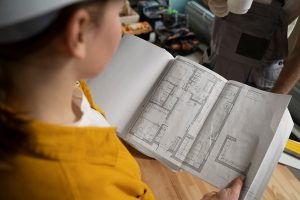 Don't rush to start the renovations. Assess your home with the help of an HDB renovation expert. This is when you make crucial decisions such as the spaces you want to renovate, the placement of appliances/furniture units, the compulsory upgrades, workflow, layout and space planning. Here, you also need to take measurements; this will help you decide the perfect cabinets for your kitchen or the amount of space you have for a sofa in your living room. Consider the existing structures, plumbing, heating and electrical wiring. They impact your choices and decisions especially the need to demolish, reconstruct or work around them.
HDB Renovation Prioritising Aesthetics
Isn't that what a renovation is about? Not really. The outcome of a well-thought-out remodel is an impressive, functional and healthier home. An ideal home remodel design is one that meets your needs; it should be balanced in form, function and safe to use. You can incorporate trendy interior designs, but do not follow them blindly. Trends may hurt your home's resale value in the long-run. The exteriors should blend with the neighbourhood architecture. Choose a classic yet modern design (modern classic) that increases the utility of your space and stands the test of time.
At the end of it, it is the quality of the construction that matters. Don't be impressed by flipped houses. The foundations should be strong. Address safety issues too especially wood-based materials might contain high level of formaldehyde emission that might lead to long term health issue, check with the renovation expert to made sure it uses only Singapore Green Label certified or low formaldehyde emission wood based materials are used.  Also, factor in the ease of modification in the future. For instance, does your home offer the possibility to baby-proof or elder-proof. Plan ahead to avoid extra expenses later. ​
Choosing Price Over Quality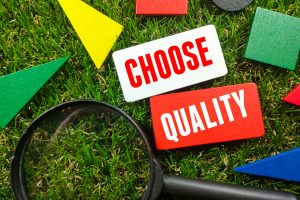 ​Renovations cost a lot of money; therefore, it feels good if we are able to clinch a cheaper deal and save. In most cases, a lower price tag translates to poor quality. You shouldn't compromise on quality for price, especially for the essential items in your home. Good quality materials are more durable and and do not require frequent replacements. Building materials, that impact the integrity of your structure, should particularly be checked for quality.  Look out on the VOCs emission, especially on Formaldehyde emission rating that is within the safe limit for indoor used. Instead, you can avoid splurging on fancy, showy features around your home.
Shopping for Decor / Appliances Too Early
​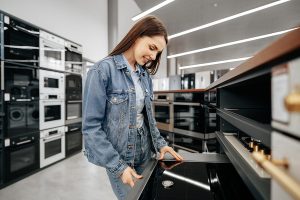 You dream of a chef-styled kitchen with state-of-the-art appliances. But does your kitchen have the space for all of them. Home décor, appliances and furniture units should be purchased only after you have finalised the layout of your home.
You do not want to regret buying a size too big or too small. You can always check out the appliances in advance to determine if it fits in with the rest of your décor. But keep the purchases for the end.
Not Expecting Renovation Hiccups
​
An experienced Singapore interior designer will ensure the renovations are completed without a hitch.
However, not everything might go according to plan. You must consider the possibility of problems. This includes delays, emergencies, unavailability of permits and building restrictions.
Hiring an Inexperienced Interior Designer in Singapore
Home renovations are rarely a do-it-yourself project. We lack the skills and training for it. But choosing an incompetent interior designer won't do the job either. Get connected with trained and skilled interior designers. The best way to do this is to ask for references. Once you connect with a designer, discuss in-depth your requirements and budget. Ask for a quote before you process. A trusted interior designer will also be able to provide homeowners with a skilled labour who complete the work within the stipulated deadlines. If the interior designer film has its own production and installer team will be a plus point.
​To conclude, if you work with the right home renovation Singapore interior designer you will be handheld throughout the remodelling process avoiding all costly mistakes.