​Two years ago, the world shut down due to the rapidly spreading coronavirus. We were all forced to work from home. We enjoyed it. No more long commutes. We worked in our pyjamas. We took meetings from our beds. Fast-forward to the present times. Many of us are still at home, as companies have opted for permanent work-from-home. And now, at the end of the day, we feel those stiff backs and necks. Blame it on your poor posture! Besides, with so many distractions around, productivity levels have dipped. A designated office space during renovation in your home could be the answer to all your problems. You don't need a large space or fancy furniture. Here are some home office ideas to inspire you.
Identify the Location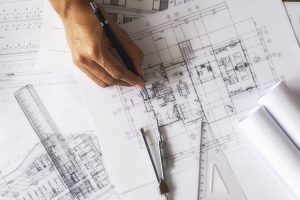 ​Assess your home and zero in on a location that would serve as an ideal work space. It need not be the study. You can work with a qualified interior design to transform an alcove in the kitchen or living area into an impressive desk nook. There is also the option of remodelling a bedroom into an office; if you have one to spare. We've seen design creativity at its best with workstations squeezed into double door closets, built below staircases, in basements and attics as well as on stairway landings. At the end of the day, the place you choose should be comfortable and accessible. Ensure it is not too cramped up and there is space enough to move around freely.
It should be well-ventilated and should have a copious amount of natural night. We always vote in favour of a place, by the window, that overlooks a beautiful scenery.
Tables and Chairs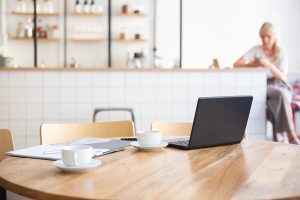 They are among the most essential furniture items for a home office. A table could be something as simple and minimalist as fitting a marble countertop. Opt for a stand-alone table unit if you prefer no-build. Its benefits include the freedom to position and shift the table as per convenience. ​Nothing beats a built-in workstation. It looks seamless and blends with the rest of the interiors design. The L-shaped configuration is the classic choice. It provides a large work space including ample storage underneath. Whatever you settle for, the desk should be of an optimum height. There should be enough space beneath the desk for your knees and legs, both in the folded as well as stretched out position.
Choose an ergonomic office chair. They are designed to offer back support; they feature adjustments to the height and width of the seat, support for the curve of the lower back and cushioned armrests.
Consider Storage
A home work desk will have papers and files, in addition to other stationery supplies. It is important to have adequate storage to stay organised and maintain a clutter-free space.
Think about building a cabinet or two. This could be below the table or in the form of wall storage above. A cabinet could house your printer when not in use. Floating or open shelves are yet another option. They serve as a good accent for the wall they are fitted too. They can also be used as display units for decorative items. Fit in a separate drawer with organisers for stationery items.
Work Lighting
​
Dim lights strain the eyes. At a work desk, task lighting is a must.
You could consider task lighting in the form of a table lamp, a pendant light, wall scone or under-cabinet lighting. This could always be combined with ambient lighting in the form of ceiling lights or chandeliers that light up the general space in the rest of the room.
Multiple Workstations
​For families with multiple members working from home, consider a longer desk, or multiple workstations. This way each one gets a dedicated space. Sleek and minimalist designs will help save space.
Add Warmer to Interior
​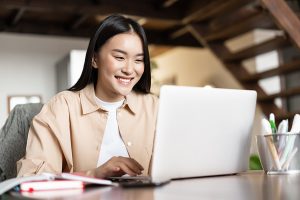 Your interior home work space need not be a cold and colourless space. Much like an office has coffee corners or lounge areas, you can think of ways to add comfort and make it inspiring.
Add in a short divan or a lounge chair; the perfect place to rest during work breaks. Get a few accessories. A small potted plant can be placed on your desk or an open shelf above. Throw in a colourful rug that pairs well with the colour scheme of the room. Pick a piece of art as the centrepiece for the wall framing your work station. Choose a colour palette that will define and differentiate the space from the other areas in your home.