​
"Less is more". This is the dominating principle of most modern interior designs across the world. Homeowners are now moving away from chunky, ornate and brightly coloured interiors to clean lines and monochromatic looks. The minimalist nature living has caught up fast, particularly in Singapore, owing the lower square footage in HDB flats. At its core, minimalism creates practical and clean living spaces by abandoning unnecessary items, including furniture, appliances etc. However, a minimalist house interior design has more to it. ​For the uninitiated, here's a beginner's guide to designing your home like a minimalist.
What Does a Minimalist HDB Renovation Entail?
​
A minimalist interior is a no-frills design. The focus is on simplicity. Nonetheless, you are promised a stylish home at a cost that won't break the bank. The look embraces the use of clean lines and restraint in colours and lights. Functionality is most important here, much like Scandinavian interior designs. If an item does not have utility, it should not be there. Thus, working with the minimalist trends starts with decluttering. We are not just talking about getting rid of extra furniture. It includes keeping those walls and corners empty too.
Tips for a Minimalist Home Renovation Singapore
Colours
​A monochromatic, neutral palette is pro-minimalism. This includes black, white, greys, nudes, beige and tan. The neutral tones achieve a look of spaciousness. If you don't fancy the all-white finish or black and white combo, try colours that reflect your tastes. Earthy tones tend to be warmer. The use of colour is minimum – an accent wall, a throw pillow or a fancy rug.
Light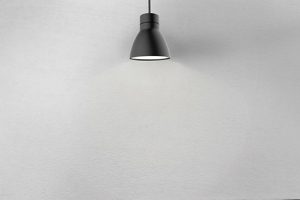 Proper lighting is the secret to perfecting this modern interior design look. Let the natural light flood in. This means opening up windows. Full length glass windows complement the minimalist look. You can always pair it with artificial lights to brighten up corners across the space.
It is rare to see minimalist modern interior designs incorporating pendant lamps or chandeliers. Recessed and track lighting is always the first choice.
Floor Plan
​The design maximises on space. Work with an open floor layout that makes room for only the necessities. Consult a Singapore interior designer on placement of furnishings. Leaving sufficient space between furniture units will keep your space form looking busy and cramped.
Patterns
Minimalist designs steer clear of patterns and designs. Instead, different shades of the same tone are layered to achieve a variation. If you must include patterns, ensure symmetry and uniformity. Geometric shapes look quite impressive in minimalist interior designs as they aren't too overwhelming.
Texture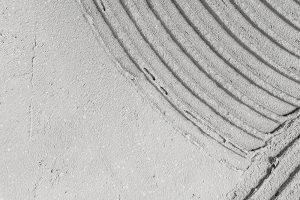 A minimalist look runs the risk of looking of flat if not well-planned. Textures are the trick to add depth. Think of varied textures for your walls – plaster, wall paper, painted or glossy tiles. You can also combined the raw finish of brickwork with tiles. Organic and unpolished wood-grains for the floor or furniture can spruce up your room. Laminate, granite tiles, polymer coating or carpeting are the other flooring options. What's more? Fur blanket rugs, knitted pillows, linen or jute covers, a large leather armchair.
Furniture
​Reduce furniture to retain a spaciousness and avoid clutter. In the choice of furniture, functionality always trumps form. Modern interior furniture stands out for its sleek and ergonomic designs. Multifunctional furniture saves room and makes your home truly functional.
Accents
Minimalist interiors do not mean cold, sterile and whitewashed living spaces. It involves striking the balance. A minimalist home cannot accommodate ornate chandeliers, artwork, chunky furnishings and showpieces altogether. They must be distributed evenly to leave selected areas empty. Install a frame or art piece to serve as the focal point in a room; preferably single, simple and not too flashy. You can always make provision for a cozy corner add in a favourite coffee table. Bring nature into your home. A potted plant can liven up your space; it not serves as decoration but also soothing.
Minimalist Interior Design Ideas
Living Room Interior Design
​Pared down interiors around the living room look more like muted palettes, sleek furniture with exposed legs, cozy seating space (a single sofa with exposed legs), recessed shelves and handcrafted décor items.
Bedroom Interior Design
Set the tone with the right bed. Choose between a frameless bed or a statement headboard. Platform and metals beds are your options. Opt for bedding and décor in muted colours. Keep your furniture pared down. Set the tone with the right bed. Choose between a frameless bed or a statement headboard. Platform and metals beds are your options. Opt for bedding and décor in muted colours. Keep your furniture pared down.
Kitchen Interior Design
For a more modern feel, replace the fixtures and hardware around the kitchen. Swap the cabinet knobs with simple bars or push/ handless cabinet door designs. Put away all the extra appliances. A minimalist design will make your home look bigger, brighter and airier. Not only this, the modern interior design style is here to stay