Built-in furniture is slowly becoming the rage in Singaporean households. Its seamless look gives it an edge over standalone units. It blends well with the rest of the décor and makes optimum use of available space. But wouldn't fixed furniture also reduce the chances of shaking up your living room or bedroom design sometime in the future? Well! We consulted a few Singapore interior designers to help weigh the options.
Let's first understand how freestanding and fixed built-in furniture differ.
Freestanding Interior Furniture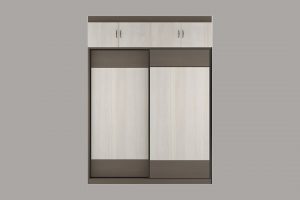 Freestanding furniture is not attached to or supported by a structure. They are placed individually where required. Freestanding units can be moved or adapted as per the changing to home renovation Singapore trends as well as a homeowner's needs and the desired layout. Thus, you can keep refreshing the look of your home as you please. You can also pack and move the furniture with you wherever you go. Freestanding units are more standardized and build in their dimensions and designs. Finding a unit that blends with the overall interior design might require a lot of searching. Standalone units include a whole range – cupboards, wardrobes, cabinets and dressers. This kind of furniture is best-suited to a home that has children and elders as they may demand frequent changes in interiors design.
Modern Interior Built-in Furniture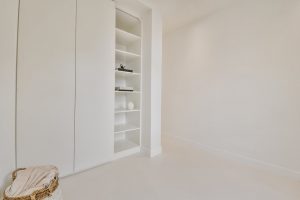 As the name suggests, built-in furniture is fixed and fitted. These units are custom-made and generally fit into the existing structures. They are secured either to the walls, ceilings or floor by means of screws or hinges. Once constructed, they become a permanent part of the structure. Customised built-in furniture includes cabinetry, kitchen, wardrobes, vanity, TV console and shelves.
From the aesthetic point of view, built-ins really transform the look of your living space; you can never go wrong here. It creates a minimalist and coherent look.
furniture allows you to make use of areas that would otherwise be considered useless. For example, an alcove or the area under the stairwell can be converted into a shelving unit. Conversely, you can build a foldable seat by the window. The space-saving feature of fixed units make it the preferred option.
​
Built-ins are limited in their flexibility. You cannot repurpose the room. The fixtures cannot be moved around easily to reconfigure the space; therefore, redesigning the interiors through reconstruction is the only option. Fixed furniture is slightly costly too.
Factors to consider when choosing Modern Built-in Interior Furniture
Standalone furniture offers higher flexibility compared to built-ins. Are you willing to commit to built-ins? Built-ins are ideal for someone who plans to stay in a home for several years or don't intend to refurbish the interiors frequently. Built-in can also increase the value of the house when you intend to sell it off.
If you like to make frequent improvements or keeping relocating, choose freestanding units.
Decide areas that would benefit from freestanding and fixed furniture units. For instance, an HDB kitchen design featuring fitted, custom cabinetry will effectively utilize the corner space with magic corner cabinet and also cater to the lifestyle and needs. Freestanding furniture will not fit into an oddly-shaped attic or loft. Smaller homes limited on space will benefit from a built-in wardrobe and kitchen.
The purpose of every renovation in Singapore is but obviously improving the overall look of your space. You can choose either, freestanding or fixed units, to suit the interior design of your choice.
Built-ins bend in favour of a more modern, minimalist design while freestanding furniture complements a more traditional, classic ambience. Freestanding units could look cluttered but with proper arrangements, that wouldn't be an issue.
Think futuristic too. Well-designed custom built-in furniture might suit most people taste and needs. Therefore, looking at it in the long run, if you plan to put your house on the market, this could be a plus point for your potential customers. As they will safe a lump sum on major renovation works.
In such a situation, freestanding furniture seems like the less advantageous option.
If you are willing to cough up a few extra dollars on our home renovation in Singapore, consider premium interiors in the form of custom-made, fixed built-in furniture.
It is the costlier option because it accounts for the design expertise, the materials of choice as well as labour. Of course, you save costs in the long-run as you do not change the furniture fixtures often. If you are on a budget, freestanding furniture is your best bet.
Final word
The most sensible decision for modern interior design could be a combination of fixed and freestanding units.
Consult an interior designer in Singapore to ensure you make a wise decision!