​It is the kitchen cabinets that can make or break your HDB kitchen design. From a simple colour upgrade to replacing those classic, ornate styles with something contemporary and minimalist, cabinet door fronts designs can transform the look of any kitchen. Navigating the different styles can get a little overwhelming. Fret not! We break it down for you, right here. Let's first understand cabinet door types. Cabinet door types are described on the basis of the overlay. It includes describing how the door is installed in relation to the frame and the box.
Full Overlay
​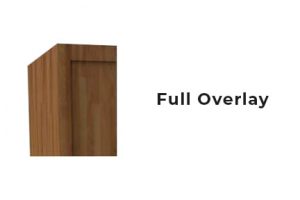 The cabinet door covers the entire frame of the cabinet. There is only a thin gap left between the doors known as the reveal. It is a popular choice as it creates a seamless look. This type lends itself to a more modern design.
Partial Overlay
​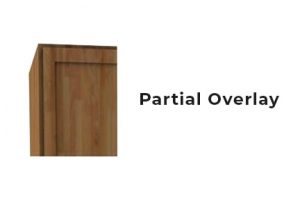 Staying true to its name, this cabinet front covers part of the frame; the other part, around an inch on all sides, is visible. Traditional in design, partial overlay cabinet door designs are budgeted options.
Inset
​
The cabinet door or drawer front are constructed to fit inside the cabinet frame. Inset cabinetry requires precision as they must fit within the frame. They may require special hinges as well as fittings. It is a premium style and could cost more because of customisation.
7 Types of Cabinet Door Fronts
Shaker Door Design
​
Shaker doors design are known for their clean lines. They feature a recessed panel surrounded by a simple, sharp, angular frame. The rails and stiles meet at 90-degree angles.
Most modular kitchen cabinets in Singapore work with this versatile design. Whether you want a traditional or contemporary design, you won't go wrong with the shaker style door.
Recessed Door Design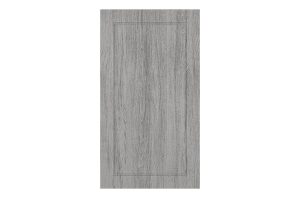 ​The center panel in a recessed cabinet is set back within a raised frame. They differ from shaker style cabinets owing to a shallower recess and their mitered joints.
The inner edges of the frame can be embellished with ogee and bevels. Recessed cabinets reflect how simple can look elegant and pairs well with most HDB kitchen designs.
Raised Door Design
​
This is yet another no-frills, grooved cabinet door design. The center panel is contoured; it is raised to the same level as the frame with a beveled cavity separating the two. The center panel could be squared, or round and ogeed along the top rail.
Raised panel cabinets are a staple in traditional kitchens given their detailing. They look best when made of solid wood.
Flat or Slab Door Design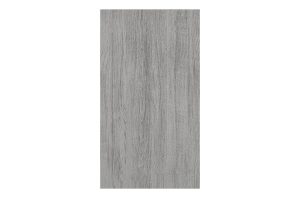 Flat cabinet door fronts scream modern and minimalist. The name says it all. The doors are fashioned like slab – one smooth seamless piece; no frames, no recessed or raised panels. It is attached directly to the cabinet box. They also feature edge banding.
Flat cabinets are the easiest to build and maintain. Dress it up with a wood grain, laminate or paint. The slab style cabinet was popularized in European households.
Mullion Door Design
​A distinctive feature of the mullion cabinet is its grid design; vertical and horizontal bars run across the front of the cabinet door, dividing it into sections. Most mullions are designed with a glass insert and a wooden frame. It works great as a display cabinet. This is where you exhibit all your fine kitchen wares.
Depending on the look you intend to create, you can choose from among clear, frosted and textured glass. Glass looks opulent. It also creates the illusion of a bigger and brighter space. In-built lights enhance the look further.
Arch or Cathedral Door Design
This cabinet door design puts a spin on the good old raised panel cabinet. It adds more definition with the curved arch along the top rails of the center panel. A few designs feature a double arch along the top and bottom rails. The arch could be curved (more rounded) or could have a pointed crown and sharply curving sides like the classic cathedral shape. This cabinet door design is elaborate with a very traditional or cottage style appeal.
Louvered Door Design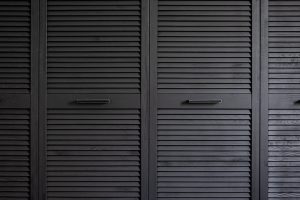 ​Add a touch of sophistication to your kitchen with louvered cabinet door fronts. They are designed with horizontal slats on the central panel. We see this design as not only aesthetically appealing, but functional too. They offer ventilation and hence make sense in humid climates. Get them custom-made for the best results. It is a popular choice among the modern styles. Finally, you can further enhance the look of your cabinet door design with the right choice in colour, materials, accessories and hardware.