Tired of staring at the crowded counters and piles of utensils, each trying to do the balancing act? That's definitely your cue for a kitchen makeover.
When it comes the cooking area, kitchen designers swear by a design that is more functional than aesthetic. And, the cabinetry has a major role to play in it. Cabinets offer ample storage and keep your space organised.
Choosing kitchen cabinets includes deciding on the style and design, colours, hardware (fittings) and material. Don't get overwhelmed just yet. We'll walk you through it.
Cabinet Door Fronts Design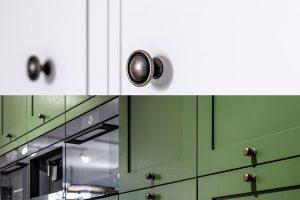 This goes first on the list – the cabinet door fronts design. People notice the cabinet door fronts design as soon as they enter the kitchen.
The style you select also dictates how much you pay. You could incorporate your personal style as well other design elements from the interior décor. Shaker door design have been the classic choice for kitchen cabinetry.
This design features a flat panel center framed on all four sides. The simplistic design with clean lines sits well with most kitchen interiors, traditional or modern. Flat cabinets are a no-frills design. They pair well with modern, minimalist interiors. The decorative lend a stylist look while also keeping them pocket-friendly.
Inset cabinets are made-to-order and therefore, work out to be the most expensive. Unlike other cabinet designs, the door fits inside the cabinet frame. Hence, it has to be made to specific requirements, to fit within the frame while leaving a good margin for expansions if any. Stones and rustic design cabinet door achieve a rustic look for industrial style look.
Cabinet Door Types – Swing / Flip up / Pocket Doors and Drawer Fronts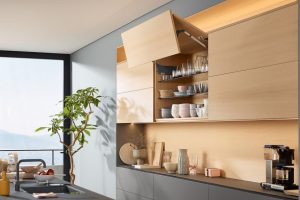 Swinging doors are the standard for kitchen cabinets; however, not all kitchens have the extra clearance space for it. An alternative is flip-up doors; they do not open sideways, but instead lift upwards using dedicated mechanism. They are better suited for wall or overhead kitchen cabinets.
Pocket or track doors are yet another option. They are space-saving and achieve a compact look. Finally, you can fashion your cabinet door using a drawer. You can pull it open like a drawer instead of having to swing open. Don't forget the corner cabinet; else you will have to go down on your knees each time to reach the back of it.
Raw Materials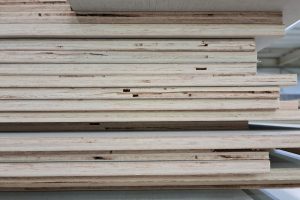 When we think cabinets, first things come to our mind is plywood which is commonly used wood-based materials options for kitchen cabinets in Singapore.
Plywood is often portrayed as the best materials in the market. Beside plywood there is also different types of raw materials out there i.e Blockboard, foam boards, particles board, MDF, OSB, honeycomb and more.
The question that we often ask, what is the best wood-based materials to be use?  Do bear in mind all type of raw materials come in different quality as well, example there is good grade plywood out there but also low-grade ones.
Importantly, is to understand the quality use rather than type of materials use.  We often see how the market package it, where they named it as "Solid plywood" just to made them sound much nicer, but are we getting the quality that is equivalent to the term name "solid plywood"? As the core materials is often being covered up by the laminates and seal with edgeband, therefore it is unlikely for us to see the quality of it.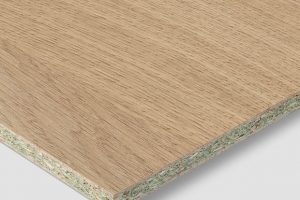 MFC (Melamine Faced Chipboard), which is another commonly used wood-based materials in Europe, which are often misunderstood as a low-grade material.
But in fact, like what we discussed earlier, MFC also come in different grade and quality. Most imported kitchen from Europe and using MFC as the raw materials. All types of core materials provide different advantages and disadvantages, therefore if much depend on what properties we are looking at.
Wood-based materials are engineered to different needs, ie moisture resistance, low formaldehyde emission (for better indoor air quality), fire retarded, good surface flatness (example – achieve mirror gloss on high gloss surfaces).
Therefore, speak to the interior designer and see for yourself what is the actual raw materials and quality being use, ask for certification like Singapore Green label and test report / certification from recognised testing institute.
Colour Palette
​
Bold or neutral? That's often the dilemma when considering HDB kitchen design. A single colour across the entire kitchen looks dull and boring.
Darker woods and black-coloured cabinets match neutral wall colours such as white, beige, taupe and grey. Darker shades tend to make a space look smaller and hence look good in a spacious kitchen.
White, off-white, greys and tan cabinets complement wood floor finishes and warm walls. White and neutral colours create the illusion of a larger space; but they are quick to show dirt and grime. Bold colours for kitchen cabinetry is in vogue. If you aren't too confident about it, consider the two-tone trend. The secret lies in choosing colours that marry well.
You can have the cabinet door fronts. If you prefer a natural shade, add colour with woodsy stains – honey maple, dark walnut, ebony, soft greens, silvery greys, and deep reds. Distressed finishes have least maintenance.
Hardware and Fittings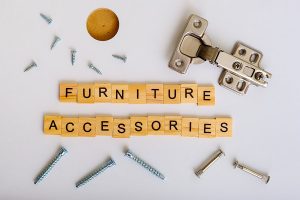 The choice of hardware is the final decision you have to make. It all boils down to the theme of your kitchen interiors.
Go for good quality fittings that last you a lifetime.  Brands like Blum, Hettich and Hafele are great fittings brands offer in the market. Shaker style cabinets can always be fitted with simple door knobs and pulls.
Combine slab and flat panel cabinets door designs with stainless steel tubular pulls. They are available in different lengths and finishes.
Achieve a traditional, rustic look with cabinet doors featuring distressed finishes and ornate handle designs.
Custom or Stock Cabinet Design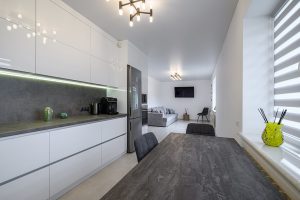 For homes with space limitations or special requirements such as an unused corner, storage for appliances and dividers, custom cabinetry helps.
They are tailored-made for your kitchen. It may cost a little more to start with, but will make the best use of the available space.
​
Stock cabinets are made in standard sizes. They are ready-to-install designs. To combine the best of both worlds, some company like Ecubespace offer customisable modular kitchen cabinets design. That provide customized size and varieties of cabinetry design to suit individual needs.