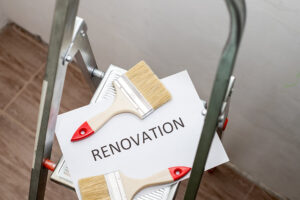 When one envisions their home, one wants it to be a space where every item, every corner and every nook to tells a story, a story about themselves, of their personality and expression.
Joanne, our kitchen designer (specialist) who shares her home with her husband and two kids felt the same way and was able to bring her envisions to life by striking the right balance between aesthetics and practicality in her kitchen!
What kind of HDB kitchen renovation suits you best?
Had you ever envisioned listening to this sentence? Here are some tips from our's kitchen designer (Joanne) to make this possible for you, take our little quiz to understand on how to build resonance between you, your personality, your needs and your space.
What and Where Do You Need to Store in Kitchen?
It is necessary to keep a rough estimate of your storage requirements in the kitchen because storage plays a major role in determining the renovation cost of the kitchen makeover as well as your comfort, or worse, if you happen to under-estimate your demand for storage spaces.
This is something to specially keep in mind when you are working within limited space. Year after year the HDB BTO in Singapore are getting smaller and smaller and we have to learn how to make our way of life around it. However small our spaces might be, our lifestyles are growing in an opposite curve.
It is such that it does not get compromised along the way. Hence, it is needed to squeeze out all the storage opportunities your kitchen could offer. Taking advantage of all the corners to include built in cabinets, fixing in roll out drawers, cabinets, tray dividers help maximise your storage space.
Joanne's pots and pans are stacked in deep, below-the-counter-drawers, and so are her plates and plastic containers. All the junk under her kitchen sink transformed into a pullout metal insert, and her beloved tall pantry has pull-out drawers. Many older kitchens would have lower cabinets with shelves, but drawers make it so much easier to access what you need for a relatively small increase in cost.
Sometime in Kitchen, Size Matter
Appliances have big implications on the layout of your kitchen. When planning your interiors, it is a must that you account for the appliances first, the cabinets and doors can be fitted and mended according to them.
Shop for your sink early too we can see how much efficient it is to pick out cabinets, shelves & countertops with their dimensions designed to well fit into your existing refrigerators, sinks, induction/gas hops, dishwashing machines. Could you imagine what a disaster it would be if this process was the other way around?
However, accounting for space does not end there, when planning, we don't just measure their length and width, it is also necessary to check the depth and leave clearance for circulation around door openings, the sides of a fridge could be a important zone to beware of.
An advance demolition of the old kitchen may also be critical, since it allows for and gives room to the most precise measurements for the new kitchen to rise.
How's Is Cooking in Kitchen, Good Looking?
Are you a chef? A chef in the making or is your kitchen space going to be more like a show kitchen? Daily cooking involves a lot of things that will add to your kitchen renovation cost. Ergonomics play a key role in keeping yourself not only functioning but at ease in your kitchen space.
Opening the seasoning container, fetching something from your top shelf, switching off the stove on which the pot of water is boiling, multitasking becomes the way of life in the kitchen.
Layouts that suits your cooking workflow will make your life so much more efficient that cooking would feel like a breeze, while an inefficient one will leave you scrambling around just to find what you need.
​Lighting is another element to take careful consideration of as it dictates the mood of any event, be it having dinner under soft lights or chopping fine garlic under the harsh white ones. You decide the flexibility and placement of each.
B is for Basic
​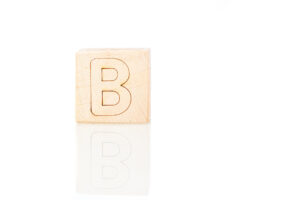 In the rush of excitement, it is easy to look over few prerequisites, specially when one is overwhelmed by aesthetics. However, form only follows function, hence it's of almost priority to plan your interiors based on where the pipes and drains are.
Learn where hidden pipes might be so that you can remove, and find unforeseen problems early while they can be addressed other rules include having at least 4 feet of empty space surrounding the kitchen island, to ensure safety and a smooth traffic flow within your kitchen.
Like other construction projects, home renovations can only be done during a certain period. The general timing is Mondays to Saturdays from 9 AM to 6 PM
Remember Your Roots, They're Natural
It can be something wood, leather seating, or a green plant — even a big chunky cutting board can warm a place up, wood gives us a cozy feeling a modern or contemporary kitchen, specially if you do an all-white kitchen.
​At Ecubespace, we have the option to use shaker design doors and multiple other cabinets made from different wood designs. Additionally, the wood utilised is from EGGER, which is not only low in formaldehyde and the absolute best at keeping your health safe, it guaranteed a premium look and feel like no other.
Just a reminder, that such kitchen renovation projects come your way in life, probably not more than once or twice, so while you're at it, remember to explore and everything you can and don't back down on your dream home, you don't want to have anything you'd regret not doing or using the wrong materials, therefore engage a kitchen designer (specialist) to assist you. After all, you only live once, in a home.