​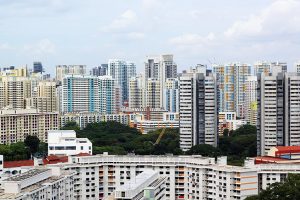 When it comes to housing in Singapore, most settle for HDB homes. There are three reasons for it – availability, quality of living and price. However, the tight space of a 3 or 4-room flat puts most homeowners in a fix when considering HDB renovations.
How you wish to recreate those numerous Pinterest images you've pinned!
Designing a stylish HDB boils down to choosing the right, and required interiors. To add, it takes a little creativity and planning. Here's a mix of classic and contemporary HDB interior designs.
Open Floor Plan
​Walls help demarcate areas, but they also give the room a boxed in look; it closes in on the space. Opt for an open floor layout itself. Bring down those walls. The merging of common spaces with related functions enables better traffic flow. It also creates the illusion of a larger space.
Incorporate Glass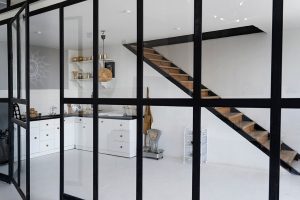 ​Don't want the walls, but still need to separate areas? Think glass. We've seen contemporary style interior designs incorporate glass doors in place of walls.
Collapsible designs are space-saving. Glass adds to the aesthetics of the room. Glass also lets the natural light stream into your home, adding stylish touches to your home.
Extending on the glass element, homeowners should also consider glossy texture. They enhance the visual appeal with their light reflecting qualities. A backsplash or a counter should be good.
The Classic Wood Option
​You can never go wrong with wood for your HDB renovations. It works with modern as well as traditional interior designs. Wood adds warmth to a space.
It could be a simple TV unit in the living room, or the cabinetry in the kitchen or a custom-built wardrobe for your bedroom.
In fact, wooden furnishings pair perfectly well with muted wall colors of a 3-room HDB. The myriad options in wood finishes  further give you the freedom to be creative.
Use Vertical Space
​
A good HDB kitchen design is one that expands on storage despite the space crunch. This can be achieved with more cabinetry built vertically, instead of horizontally. Go all the way to the ceiling with a cabinet or tall shelving unit.
Easy-to-access lofts can hide away items not frequently used. Built-in appliances keep your countertops clutter-free. Multi-functional appliances also make sense in a small HDB kitchen design.
Platform Beds
​We vote in favour of platform beds mainly because of their built-in storage. Definitely, a smart renovation idea for an HDB bedroom design. As they sit closer to the ground, they reduce the distance between the top of the bed and the ceiling. You can tuck away your linens, bedspreads and pillows in the drawers or units at the bottom. If your budget allows, get a custom unit to fit your space.
Add a Burst of Colour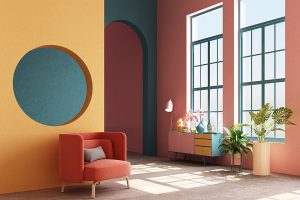 A Singapore interior designer would often recommend neutral tones for a smaller-spaced HDB. But you shouldn't shy away from colors.
It creates an alluring look especially in the kitchen space. We've seen homeowners hit it right with navy blues, mints, and blue-greens. An alternative is to go with traditional colors and wood finishes, and instead play around with ornamented handles.
Patterned flooring is also a trend we're seeing in HDB kitchen designs. It is bold, chic and a feature that will make you love your kitchen.
Scandinavian Interior Designs
​
Minimalism is the key word here in Scandinavian interior design. The clean lines create a stunning look in their simplicity. Opt for cool tones – ivory, sage, whites, taupe.
Scandinavian interior designs emphasize the use of natural light. That could mean installing a larger window. The muted colors are contrasted with coloured accents. For instance, rugs, artwork, hardware or architectural details. Mix textures. Layer materials. Invest in modern-style furniture.
Skip the False Ceiling
​HDBs and false ceilings are not a great option. A false ceiling is a dropped ceiling. The space between the false and original ceiling hides the ugly pipes and wiring. However, the dropped ceiling reduces the vertical space.
Multifunctional Furniture
In an HDB, the problem remains – there is less space. There are too many belongings. And, you desire a clutter-free look. Multipurpose furniture designs are the solution.
An Ottoman with storage doubles up as a seating and storage space. There are wardrobe-cum-TV units. A bookshelf could serve as a partition between rooms too. Think of installing a foldable or rotating work desk.
Invest in a sofa bed or convertible chair; it serves as an ottoman by day and a bed by night. If you need help with your HDB renovations, Singapore Interior Designers. We could assist you to come up with the best design solutions for you.