The goal of every HDB renovation is to create a visually striking and functional space. However, modern interior designs are making a shift towards sustainable décor ideas.
Eco-friendly interior designs are not only aesthetically pleasing, but also cost-saving. They reduce your carbon footprint and help you give back to the environment.
Our Singapore interior designers have rounded up 8 décor ideas to embrace the eco-friendly lifestyle.
What Do You Mean by Sustainable Décor?
Sustainability in home interiors basically refers to the adoption of green practices in construction, design and renovation. The focus is on reducing negative impact on the environment.
The approach promotes the use of natural materials and clean energy sources, recycling and reducing wastage. In doing so, it also contributes to setting up a healthier living space
Sustainable Furniture Singapore
In any home, furniture grabs the largest share in the variety of materials used. A lot of modern interior designs, for instance Scandinavian interior designs, are seeing the comeback of natural materials for furniture. These include bamboo, rattan, wicker, and sustainable wood.
They have been used to make headboards, panels, dividers, chairs, tables and lampshades. Solid wood such as maple, oak, teak, walnut are unmatched in their look for the natural hues and grains but due to low yield per tree therefore is not very sustainable.
On the other hand MDF or particleboard, is a more sustainable option due to higher yield definitely.
Maximize the Use of Natural Light
A sustainable HDB renovation is incomplete without considering ways to reduce energy consumption, especially in the form of lights.
Install large windows in areas of your home that see a lot of natural light. Use mirrors strategically in your bathroom or bedroom design. The reflective qualities of mirrors will further brighten up the space.
Replace those incandescent bulbs will LED light bulbs. They are highly energy-efficient. You are sure to notice a sharp dip in your energy bills.
Built-in Furniture, Wall Paints and Papers
Volatile Organic Compounds (VOCs) are present in higher proportions in wood based materials, wall paints, wood stains and manufactured wall papers.
The dyes, resins and other chemicals in the paints and adhesives impact health by reducing indoor air quality. Opt for Singapore green labeled or eco-friendly materials. Read carefully the certifications, labels on of the products. It should be low or zero VOC.
Looking out for formadehyle emission rating, it should be at E1 or better emission grade at ENF or Japanese standard of F****.  Paints with seed oils and beeswax are ideal for homes as well as built-in furniture using low formaldehyde emission wood-based materials should be use.
Bring in the Plants
Indoor plants do not just make your room feel fresh or add a touch of green. Varieties such as Philodendron, Peace lily, Boston fern, Dracaena, and Areca palm absorb and filter out harsh chemicals, thereby purifying indoor air.
Unknown to many, plants are good for your mental health too. They improve mood and focus, and keeps stress in check.
Use Natural Fibers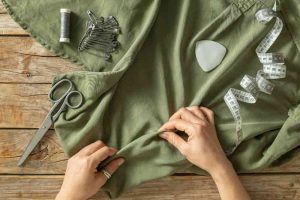 Always choose natural fibers over synthetic fabrics. We suggest cotton and the flax-derived linen. These breathable fabrics are naturally hypoallergenic. They are thermoregulating and therefore, extremely comfortable. What's more! They last longer, requiring fewer replacements. Materials like jute and wool lend a boho look to your space.
Think of covers and upholstery in natural fabric or an attention-grabbing woolen rug for your living room design. Swap the plastic table cloth for a fancy jute runner. Recycled plastic is also catching up fast.
Green Practices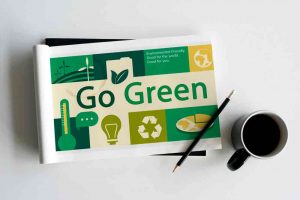 Installing solar panels is another investment you can make. It is a clean source of energy that can greatly reduce your energy bills.
Think of natural ways of heating and cooling. Consider the window coverings you use. Solar blinds and curtains can be used to block the sun and keep the interiors cool. Check for heat loss caused through light fixtures.
Reuse and Repurpose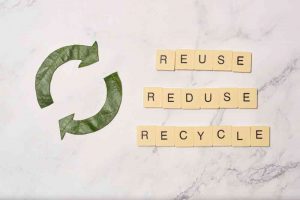 It can help cut the costs of your sustainable HDB renovations. Instead of buying new furniture, think of ways to repurpose old items.
Cabinets can be freshened up with a coat of paint. Old furniture can be refurbished with fresh upholstery.
Polish your wooden furniture to leave it looking new. Try to invest in preowned items. It reduces wastage in the environment.
Natural Fragrances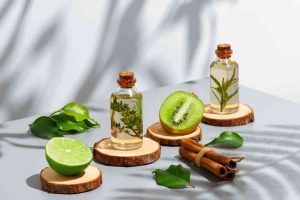 We like our homes to smell good. Chemical-based room fresheners tend to be unsafe in the long run. Switch them with homemade fragrances featuring essential oils or fragrant wax candles.
A sustainable modern interior design also promotes minimalism. Survey your home and get rid of items you think are not needed.
Do not buy unnecessary items. Creating a healthier living space does not require a big budget; it only needs one to make thoughtful and conscious choices.
The good thing about sustainable living and interior décor is that you can offer community support by patronizing local artisans.